Welcome to Volume 2 Issue 3 of Justice Denied
Table of Contents:
Action ListWho to write on behalf of those profiled in this issue.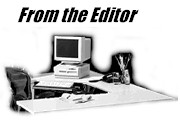 Directly from the desk of Clara Thomas Boggs Two editorials this month: The Epidemic of Wrongful Convictions: What You Can Do and Adopting a JD Team Member.
Innocents on Death Row Watch:
Urgent: Commute the Death Sentence of Caruthers Alexander Execution date 1/29/01
URGENT: Plea for Robert Eagle Clayton Newest Information: The DNA testing requested 1/3/01, the reason for Robert's stay, was not in his favor and the execution has been rescheduled for February 2, 2001.



Anthony Apanovitch, Anthony Graves and Michael Hamilton mentioned in previous issues of JD, still need your help.
---
Feature Stories:
Victim's Family Fights For Justice In Casey Case Tamela Stanford Carey says her own relative committed the murder for which Eugene Casey was convicted. Moreover, the murder victim was 5'11" and had dark brown hair and eyes, while Troy Stanford, the alleged victim was 5'7" and had blonde hair and blue eyes. What is going on here?

False Testimony Puts Innocent Man Behind Bars For Life -- The Tony Thrash Story Tony Thrash was convicted and imprisoned for life solely on the false testimony of one woman -- who secretly received her freedom in exchange for that testimony.

The New York Boys -- The Story of Lenworth Edwards, Wrongly Convicted of Murder Imagine yourself sitting in your car with a friend. An officer of the law, who asks for your identification, approaches you. You give him a false name because you are from New York and in Ohio illegally selling drugs so you are arrested for obstruction of justice. The next thing you know you're sitting in a jail cell facing an aggravated murder charge that you know nothing about.
The Herbert Bassette Story In 1992, Herbert's death sentence was commuted to life in prison without possibility of parole by then-Governor Douglas L. Wilder after compelling evidence showed that Herbert was not involved in the crime or in a previous 1966 crime that had been used as the basis for the jury's recommendation of death.
Free Men Walking Albert Burrell and Michael Graham are FREE AT LAST. They have spent the last thirteen years of their lives in one of the most notorious prisons in the country, Angola (Louisiana State Penitentiary), locked in a 6' x 9' cage for 23 hours a day.
Christopher Ochoa --Free At Last. Twelve years after Texas authorities used the threat of execution to coerce a false confession from Christopher Ochoa, and five years after another man first wrote a letter to then-Texas Governor Bush confessing his guilt and exonerating Ochoa and co-defendant Richard Danziger, Ochoa was ordered released on January 16.
---
Feature Articles:

Documentary Review A look at "Waiting for a Miracle" -- The Darlie Routier Story by Nexus Media International

This month in Voices we bring you two writings from previously profiled inmates, Patrick Swiney and Christopher Dunn.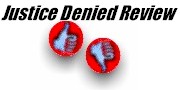 A Case of Injustice Book review by Stormy Thoming-Gale. A new book, "A Case of Injustice," has put numerous Texas officials in the hot seat and kept the author in hiding.

Make sure you visit Snapshots --The Wrongly Convicted in the News. This month in Snapshots: The phenomenon of change blindness... How much of the world around you do you really see? Majority Favors Moratorium on Executions and DNA Testing Law in Florida and Tennessee.
---
Two editorials this month:
The Epidemic of Wrongful Convictions: What You Can Do.
The Epidemic of Wrongful Convictions: What You Can Do.
We commonly think of an epidemic in terms of big numbers. However, I call your attention to the epidemic of AIDS. At one time, the numbers of those affected were small, whereas they now threaten entire populations in areas of Africa and elsewhere.
There have, of course, been wrongful convictions for decades, nay, hundreds of years. It has been left to our legal system to perfect the art of wrongly convicting innocent people. A few years ago, many of us were shaking our heads over the revelations of some investigations by a few brave newspapers of the lengths to which prosecutors would go to gain a win even at the cost of convicting the innocent. We benefited by this knowledge because it caused many of us to take action and level charges against the judicial system (one hesitates to call it the "justice" system), if only in rants against it.
The benefit has been greater than that, however. Innocence projects have sprung up around the country and as more people have become concerned, we see the proliferation of web pages, citizen groups, reform groups and scattered people taking up the cause of the wronged.
The "epidemic," however, has not abated. If anything, it is still on the rise as it is fought. Why? In part, it's because politicians still find crime stopping an easy way to gain votes. I recently read that politicians use statistics the way a drunk uses a lamppost -- as support, and not to shed light. Politicos use our fears to our detriment and to the detriment of the system because they are certainly not ensuring our safety from crime. Instead, by locking up more people, they are helping to create entire new generations of angry people who have self-legitimized reasons to harm us. Along with the guilty who are loaded down with ever-heavier sentences, the innocent are also shoveled in.
There was a time within my memory when the falsely accused or convicted or both believed theirs was a unique situation. With the help of many television documentaries and movies, people discovered that they were not uniquely singled out, but had fallen in with many other hapless folks.
Signs of our times
I live in a very small town. When word first got around that Justice Denied Magazine was being launched from here, I began to get isolated calls from people seeking help in cases of wrongful convictions. Now, in nearby Coos Bay, Oregon, there is a fledgling group devoted to the wrongly convicted and there are local people actively working with a human rights committee. I imagine this scenario is playing out across the country and in some cases I know this for sure.
What is an epidemic? Isn't it a disease, hysteria, or other thing that can be spread by infection? For sure, it is. Many things fall under this heading, including ideas. If there had been no epidemic of wrongful convictions, a Ramparts Division scandal in Los Angeles could not have happened, yet it did and those affected are still sorting themselves out. If there had been no epidemic, the "Wenatchee Witch Hunt" in Washington would not have happened. Those folks went years without redress, but after an Innocence Project Northwest was organized, the house of cards came tumbling down, and more than two dozen people were freed from prison.
The epidemic has faces.
At JD Magazine, we receive hundreds of letters from prisoners a year begging for help. Those in charge of prisoner mail bear the brunt of the cries for justice in cases where the wrongs are very clear. We cannot help all those who need our help, and although that's discouraging, we take encouragement from those we can help, and do the best we can. Recently some of the prisoners we've profiled have come to the attention of various television stations, and even Court TV has befriended some of "our" wronged people.
Stopping the Infection
The first step to take against an epidemic is to contain it so it does not spread. Unfortunately, because this infection begins in the hearts and minds of normal people, we may have no luck on that front. What we can do is to become involved at whatever level we can. This may take the form of forgoing our normal reactions of fear and analyzing political rhetoric to find the right course rather than what seems to be the safe course, for in the end the right course will be safest for all. For sure, our activism must take the form of reaching out to the wronged to proactively right injustice. Those who have already done this for the wronged include the most ordinary of folks -- grandmothers and grandfathers, teachers and students, wives and husbands of prisoners, even children (the Bruderhof children are notable examples), in short, anyone who cares has made and is making a difference.
The most important way to stop the epidemic of injustice is to not let it infect us. We must be careful to be just and fair in our own dealings with others. A small thing, you say? Not so. We cannot look to our leaders for examples of honor and justice, for they are often found wanting. A civilization springs from the hearts of its people. If we set the higher standard in our own lives, there will be a ripple effect. At JD, we believe in the power of one person making a difference, and we have seen the payoff many times now. Because of JD and other groups and people working to help the innocent, those who are suffering injustice have hope. There is no getting around the fact that, regrettably, some of those who sought help from us no longer need it because they have been executed. Once when that happened, Phyllis Lincoln, who handles our prisoner mail, was devastated, even questioning if she had what it took to continue. Fortunately, for us, she has stayed the course and been rewarded by knowing she has helped. Others at JD have experienced similar epiphanies, and emerged stronger, more committed to the higher standard, having understood that they are holding the judicial system to accountability. In fact, those you see listed on the contacts page FORM an honor roll of standard-bearers who should inspire us all to do our best for the world. Justice is a necessity in a free society, not a luxury. To the extent that we demand a just society, to that extent will be see justice practiced toward us when we need it.
For the Justice Denied Staff,
Clara A. Thomas Boggs
---
Greetings, Kind Readers:
As our work at JD keeps growing, the demands made on some team members has gotten out of hand. Recently, after one of the JD Team said she was going to make a pitch to some people she knew who might contribute to her "staying in business" with JD, it occurred to me that several of us need to be "adopted" so that we can cope with the demands coming at us.
Here's the deal: you get to make a tax-deductible donation to The Justice Institute, and name the JD Team Member you're adopting. Your pledge can be large or small, whatever you want to give is more than we have now. Here is a list of those who need adoption:
Phyllis Lincoln, Manager of Prisoner Mail, Staff Writer
Kay Echols-Ryder, Assistant for Prisoner Mail, Staff Writer
Stormy Thoming-Gale, Web Site Producer, Co-producer of JD, and Staff Writer
Nancy Sanders, Subscriptions Manager, Email Story Coordinator
Clara A. T. Boggs, Producer, Editor in Chief
Those named are often holding down one or two jobs, raising children, or are otherwise compromised for time. If they can receive some recompense, their ability to work for JD will be expanded.
If subsidizing our worthy work appeals to you, please make a check out to either
Justice Denied Magazine or The Justice Institute
c/o Nancy Sanders
PO Box 23255
Pleasant Hill, Calif. 94523
We will be grateful for your support. In the future, we may even put up photos of the staff so that you may see who you are helping.
Thank you, on behalf of the JD Staff,
Clara A. T. Boggs
---
SnapShots: The Wrongly Convicted in the News
The phenomenon of change blindness... How much of the world around you do you really see?
Majority Favors Moratorium on Executions
DNA Testing Law in Florida and Tennessee
---
The Phenomenon of change blindness...
How much of the world around you do you really see?
Reporter, Barbara Jean McAtlin
Imagine that you're walking across a quiet grassy park when a stranger stops you and asks you for directions. While you're giving directions to the stranger, two men carrying a wooden door pass between the two of you. You're annoyed for an instant, but after they move on you finish giving the stranger the directions for which he had asked. After you're finished, the stranger says you have just unknowingly taken part in a psychology experiment. He asks if you noticed anything different after the two men with the door passed. You tell him no. He then tells you that the man who initially approached you and asked for directions had walked off behind the door, leaving him in his stead. The first man now walks up and joins you. Looking at them standing next to each other, you see they are of different height and build, are dressed differently, have different haircuts and different voices.
It may seem impossible, but psychologists from Harvard University and Kent State University found that one-half of the people who took part in this experiment failed to notice any substitution. The subjects had fallen for what is called "change blindness." This phenomenon, in conjunction with the results of other recent experiments, suggests that we see much less of our world than we think we do.
These experiments draw the conclusion that rather than logging every detail of a particular visual scene, we are actually quite selective about what we take in. The impression that we see everything is precisely that -- an impression. The fact is that we extract a few details about what we see and then rely on memory or imagination to fill in the missing particulars.
Until the 1990s, vision researchers thought that seeing was the same as taking pictures in the brain. This would mean that if we were to build detailed representations of the world in our brains and compare these representations over time, we would be able to point out any changes. In more recent years though, it has been found that we don't actually store elaborate pictures in our short-term memory. Storing these pictures is not a necessity and storing them would take up much of the brain's valuable computing power. It is now believed that we log only what has changed and assume that the rest of the picture has stayed the same. When looked at in this way, it is a reasonable certainty that we will miss more than a few details. Research has already shown that we may ignore the more insignificant items in our visual field, like a repeated word or line on a page of text, but nobody had realized just how little we humans really do "see."
One experiment describes how people who were shown computer-generated pictures of natural scenes were blind to changes made literally in the blink of an eye. As a result, it seems that change blindness is an even stronger phenomenon than what had been previously thought.
Other examples have shown researchers just how imaginary our seeing world is. It has also been proven that the human eye doesn't even need to be moving to be deceived. In a typical laboratory demonstration, a person would be shown a picture on a computer screen of children playing on a deck. The picture would then disappear and be replaced for a mere fraction of a second by a blank screen. When the original picture reappears it will have been significantly altered by removing outdoor furniture or one or two of the children. As the picture changes back and forth, many people will look at the screen for a full sixty seconds before they see the changes that were made. Some people never do notice any changes.
To some degree "change blindness" is unauthentic because the changes are masked in some way. In real life there tends to be a visible movement that signals changes, but this is not always so. Almost everyone has had the experience of not noticing a traffic light change because of briefly looking away. There is a phenomenon related to change blindness called "inattentional blindness." Inattentional blindness involves no visual tricks at all. Inattentional blindness is as simple as, if you are not paying attention to a particular scene, you will not see it.
Research has shown that imagining a particular scene activates parts of the brain's visual cortex in the same way that visually seeing it does. This finding supports the conclusion that we humans gather only the information we think is worth saving and then fill in the missing parts using memory or imagination upon recalling the scene. The belief that humans see "everything" is partially a result of our using memory and imagination to fill in the gaps.
By studying the experiment above that involved the stranger asking for directions, you can see that even the object to which a person is paying attention may be switched without his noting it. Despite the fact that the subjects were closely looking at the man for at least a minute while giving him directions, fifty percent of them encoded none of the details of his physical appearance (such as the man's haircut or clothing) that were to change later. These details were not registered as relevant. What was registered as relevant was that the man was in a certain location asking them a certain question. In other words: just because a person is paying attention to an object does not mean that they notice everything about it. The experimenters did point out that the subjects who did notice the switch were people in the same age range as the two strangers. Being in the same social group, these subjects would naturally be more inclined to take in certain details, while older subjects might see the stranger as a student and leave it at that.
There is one thing on which most researchers agree: since humans have a far less than complete picture of the world at any one time, there is a serious potential for distortion and error. This conclusion has many implications, not the least for eyewitness accounts. If it is possible to stand less than a yard from someone and talk to him for at least a minute without taking in more than a few minute details, how reliable is the testimony of a person who witnesses a scene from a distance -- especially when the person was oblivious to the scene's significance and only later were called upon to recall it?
For all our experience in this visual world, it would seem that human beings actually absorb no more than a small fraction of actual details about it. If the evidence shown is correct, the human imagination unwittingly plays a major role in many types of false memories and mistaken identifications. These false memories and mistaken identifications come from the natural human capability of "filling in" the gaps and later recalling not only what was attended to, but also what was filled in. By using the evidence shown, it is clear that the human brain does not seem to make any distinction between these two types of information. When we toss in our few stored images and our beliefs, we can produce a convincing whole in which it is impossible to tell what was real and what was imagined.
Source: New Scientist Magazine

---
Majority Favors Moratorium on Executions
SnapShot by David C. N. Swanson, JD Staff
Polls indicate that while a majority (albeit a slimmer majority than in recent years) of Americans still support the death penalty, a majority also favor calling a moratorium on executions until a justice system increasingly notorious for convicting the innocent can be studied and possibly improved. These two statistics suggest that most Americans believe the system can be satisfactorily improved and that a moratorium will not be followed by abolition.
Many anti-death penalty activists take a different view. If the injustices of the existing system are studied, they believe, only one result is possible, namely eliminating forever the possibility of executing the innocent by banning forever all executions. The moratorium movement, together with an increasing public awakening to the long-established fact that the death penalty does not deter crime, is seen by many as a step in the direction of abolition.
"We are well on our way to abolition," said Nadine Strossen, national president of the American Civil Liberties Union, at a four-day convention of anti-death penalty activists that was held at the Cathedral Hill Hotel in San Francisco in November.
Ajamu Baraka, death penalty director for Amnesty International, agreed, saying, "People are no longer convinced of the moral rightness of the death penalty . . . as a consequence of our ability to bring to the American people, for the first time, the inner workings of this barbaric and backward practice."
Several speakers at the conference had been on death row. William Nieves, who was freed in October after six years on Pennsylvania's death row, said, "I promised a lot of the guys that I wouldn't forget about them, that I would come out and be their voice."
One of the conference participants was a pro-death penalty Republican, Illinois Gov. George Ryan. Ryan declared a moratorium on executions in his state last January after court rulings, new evidence and investigations by college students freed 13 death-row inmates.
Source: The San Francisco Examiner

---
DNA Testing Law in Florida and Tennessee
By Stormy Thoming-Gale, JD Staff Writer, Co-producer, Site Manager
It seems that the Illinois Moratorium has prompted other Governors to examine the death penalty in their States. Florida's Governor is examining the possibility of a DNA testing law for death row inmates. Tennessee's legislature enacted a DNA testing law last spring.
Recently, Tennesseans were polled regarding DNA testing. The poll was conducted for The Tennessean, the Chattanooga Times and Chattanooga Free Press.
A strong majority of poll respondents, 64%, said they would favor a state law that would require DNA testing of every death row inmate prior to an execution. An almost even percent of respondents were either opposed to the law, 17%, or were undecided, 19%.
This poll comes after the State legislature enacted a DNA testing law last spring. The bill's sponsors said the measure was written, in part, due to the release of several inmates from Illinois death row last year.
While the bill does not require DNA testing for every death row inmate, the statute allows those death row inmates convicted of murder to ask that evidence in their cases be subjected to DNA analysis if that technology was not available or was not admissible in court, when they were tried. A judge is required to allow the testing if the defendant can show that evidence has been properly maintained, and that identity was the principal issue at trial.
It has been argued that DNA testing may help only a relatively small number of innocent inmates. DNA testing is only helpful for cases if there is blood, hair or semen left at the scene. It is clear that DNA testing would be extremely helpful in cases where there is a rape or any kind of sexual contact. However, the current statute allows only convicted death row murderers to ask for DNA testing. What about those non-death row inmates convicted of a rape or other sexual assault where murder was not involved? Or those innocent death row inmates convicted without any forensic evidence? Those convicted based on faulty eyewitness, coerced confessions, and perjured testimony or police/prosecutorial misconduct? While this law may help exonerate a minority of innocent inmates it does not attempt to address other factors involved in wrongful convictions.
It has been noted by Bill Redick, who headed the Tennessee Capital Case Resource Center, that there are a lot of cases of innocence where there isn't any DNA to test. He says it is dangerous to put too much emphasis on DNA as a solution to the problem. Tennessee does deserve to be commended for at least making an effort in this direction, most States have remained silent concerning DNA laws.
Recently, Florida Governor, Jeb Bush, has given support for required DNA testing.
Unfortunately, the talk only comes because a month ago death row inmate Frank Lee Smith, who died in prison of cancer, was completely exonerated by a single drop of his blood taken by the FBI from his lifeless body. According to Barry Scheck, founder of The Innocence Project, 81 people in the United States have been freed by post- conviction DNA testing, including 10 from death row.
Governor Bush has signaled support for DNA testing for convicted murderers who may be able to prove their innocence through science.
State Senator Alex Villalobos and his criminal justice committee recently began looking at how to arrange for such testing. In a letter written to Senator Villalobos, Governor Bush said he has always believed that whenever DNA could prove the innocence of an inmate, that inmate should be allowed the opportunity to have the testing done.
Florida is considering a law that enables DNA testing for death row inmates who can show that DNA could set them free. Florida would also absorb the $1,500 cost per test.
Governor Bush has said he supports DNA testing only when the testing is relevant to the case, and the defendant has shown that test results favorable to the defendant will establish the defendant's innocence. Villalobos has said that justice requires you punish the guilty, but if one didn't do [the crime] that's not justice. He also stated that the technology is available and it is as accurate as a fingerprint.
Senator Villalobos added that the price of not doing it [DNA testing] is not only having someone incarcerated that didn't commit the crime, but also the fact that society pays for someone guilty going free to commit other crimes. In his letter to Villalobos, Bush also said his policy as governor is to see to it that DNA evidence has been examined before he will sign a death warrant.
Assistant Florida Department of Law Enforcement Commissioner Daryl McLaughlin said the crime lab would have the capability to run DNA for every Florida death row inmate who met the determined criteria.
It is not certain when Florida's legislature will add a bill requiring DNA testing for death row inmates but it seems clear we can expect one this year.
The rest of the states will not be far behind Illinois, Tennessee and Florida in making DNA testing a requirement for death row inmates, but whether any of the states will address other issues that allow for wrongful conviction and imprisonment remains to be seen.
Sources: The Tennessean and the Miami Herald

---
By Stormy Thoming-Gale, JD Writer, Co-producer, Site Manager
DNA testing has made miracles for some death row inmates. Albert Ronnie Burrell and Michael Roy Graham, Jr. know the miracle. They have spent the last thirteen years of their lives in one of the most notorious prisons in the country, Angola (Louisiana State Penitentiary), locked in a 6' x 9' cage for 23 hours a day.
On December 28, 2000 Michael Graham walked through the gates a free man. Just five days later Albert Burrell followed.
William and Callie Frost were found shot to death in their rural Louisiana home Aug. 31, 1986. Albert Burrell and Michael Graham were convicted and sentenced in 1987 based primarily on manufactured evidence and false testimony.
For example the District Attorney at the time did not inform the defense that a key witness, Olan Wayne Brantley, was mentally ill and that Brantley made a secret plea bargain agreement. Brantley got unrelated charges against him reduced after testifying against Albert and Michael.
Several witnesses either recanted their testimony or offered statements before the trial that weakened the prosecution's case, but that information was withheld from the defense.
After the trial, the prosecutor in the case admitted that the case against Burrell and Graham should never have been taken to the grand jury. The prosecutor did not disclose the fact that a ruling made in 1976 stated that Michael Graham was incompetent to stand trial in an unrelated charge, and that Michael was never reevaluated to determine whether he was competent to stand trial for the murder charges in 1986. Albert Burrell was not competent to stand trial due to a diagnosis of his mental retardation.
The physical evidence, including blood samples and a palm print found at the scene, which would have helped the defense's case, were kept secret.
In addition, both of Albert's court-appointed trial lawyers were disbarred and sent to federal prison later on, and the former sheriff of Union Parish also went to federal prison on charges that he stole from his office.
When Nick Trenticosta of New Orleans found out Albert Burrell could not afford an attorney to handle his appeal, he represented Albert free of charge. Mr. Trenticosta recruited Minneapolis attorneys to assist him. Albert Burrell's new attorneys argued in the appeal there was no physical evidence linking the pair to the murders of Callie and William Delton Frost and testimony against them was highly questionable.
After investigating the case the Attorney General's Office found a total lack of physical evidence tying either Albert or Michael to the murders. They conducted DNA tests on blood found at the murder scene. The results did not match either Albert Burrell or Michael Graham.
On December 27, 2000, the state Attorney General's Office filed documents with the state District Court in Union Parish dismissing all charges against the men, who both spent 13 years on death row. On December 28, 2000, state District Judge Cynthia Woodard ruled Michael Graham was entitled to a new trial in light of the Attorney General's Office findings, and he was released the same day since the Attorney General's Office said it would not prosecute.
A spokeswoman for the Attorney General's Office said that while they did not know if Burrell and Graham did the crime, it would be difficult to get a grand jury to believe they did because there is no physical evidence linking them to the crime. She stated the lack of physical evidence was a problem from the start.
In dismissing the charges against Michael and Albert, the Attorney General's Office also ordered the investigation into the murder of William and Callie Frost reopened.
Michael Graham returned to his family in Virginia upon his release. He had been vacationing at the time of the murders in 1986.
Angola Warden, Burl Cain, said it was the first time he had freed a death row inmate.
Albert Ronnie Burrell, who had once been 17 days from execution in 1996, walked away from Angola's death row a free man on January 2, 2000.
Albert Burrell seemed close to tears when he walked through the prison gates. Albert's sister and stepbrother met him outside the gates. Albert's sister called his release a day of elation and said they were taking him home to live with them as long as he likes. She plans to take care of Albert while he gets used to making his own decisions.
Albert was bewildered by all the media attention but managed to say that he felt great and he never thought he would get out of there. A reporter asked Albert what he was going to do with his new found freedom. Albert said he would like to repair cars as he used to.
Albert's attorney said the state legislature should pass a bill to pay for compensating the men for the years they spent on death row. In fact, he thinks, the state of Louisiana should give Albert and Michael millions of dollars.
Sources: The Advocate and Reuters
---
Free At Last: Christopher Ochoa
By William Kreuter
Twelve years after Texas authorities used the threat of execution to coerce a false confession from Christopher Ochoa, and five years after another man first wrote a letter to then-Texas Governor Bush confessing his guilt and exonerating Ochoa and co-defendant Richard Danziger, Ochoa was ordered released on January 16.
While authorities said it was "a tragic tale of the criminal justice process gone awry," the media have taken little note of this notorious example of prosecutorial abuse and the fact that Bush pays little attention to details made available to him, even when this inattention punishes innocent people. Last year it was revealed by one investigative reporter that Bush, who had claimed to thoroughly review every clemency petition sent to him by prisoners about to be executed and to be convinced of the guilt of each, actually spent no more than fifteen minutes on the voluminous case files. At least 5% of the 152 prisoners whose execution Bush approved may well have been innocent.
Christopher Ochoa, 34, said he confessed to the rape-murder of an Austin woman in 1988 after a homicide detective browbeat him for hours, threatening him with the death penalty. Ochoa pleaded guilty in return for a life sentence and implicated the supposed accomplice, Richard Danziger, who was convicted based on Ochoa's testimony and sentenced to 99 years.
In the January 16 proceeding in Austin, the judge vacated Ochoa's guilty plea at the request of prosecutors, saying Ochoa "has suffered a miscarriage of justice." Prosecutors said they also will seek the release of Danziger, now 30, for whom the case has had an irreversibly tragic result. In the early 1990s, Danziger was assaulted by a fellow inmate and left permanently mentally disabled, authorities said. He is confined to a prison hospital. Prosecutors said they will ask a judge to release Danziger after arrangements have been made for him to reside in a private assisted-living facility.
Prosecutors said recent DNA tests have ruled out Ochoa and Danziger as sources of semen found in Nancy DePriest, a 20-year-old Pizza Hut employee who was slain at her workplace during a robbery. They said DNA tests have implicated the current suspect, Achim Josef Marino, 41, who is serving life in prison for other crimes.
In a series of letters sent to Bush and other officials between 1996 and 1998, Marino, who is a stranger to Ochoa and Danziger, confessed in detail to the killing. Bush ignored the letters.
Sources: Washington Post and Associated Press
William Kreuter is the Washington State Death Penalty Abolition Coordinator for Amnesty International, and he serves on the steering committee of the Washington Coalition to Abolish the Death Penalty. Mr. Kreuter has contributed many articles to Justice: Denied Magazine.
---
©Justice: Denied