"I feel like a million bucks!"

Romeo Phillion Was Released From 31 Years of Wrongful Imprisonment After Discovery The Prosecution Concealed Proof Of His Innocence For Decades

By Hans Sherrer

Justice:Denied magazine, Issue 25, page 5 (Summer 2004)

For 37 years Romeo Phillion has steadfastly maintained that on the afternoon of Leopold Roy's 1967 murder in Ottawa, he was having his car repaired 150 miles away. Romeo was convicted of the murder in 1972 and sentenced to life in prison. Discovery of prosecution reports proving the police verified his alibi in 1968 led to Romeo's release after 31 years of wrongful imprisonment.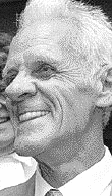 "I feel like a million bucks!"
A smiling Romeo Phillion tells reporters and well wishers on the courthouse steps after he breathed the air as a free man for the first time in 31 years.

On the afternoon of August 9, 1967, Romeo Phillion was at a gas station in Trenton, Ontario having his car repaired. On the same afternoon firefighter Leopold Roy was stabbed to death in Ottawa, Ontario, 150 miles from Trenton. Romeo was questioned during Roy's murder investigation. He explained to the police he was in Trenton on the afternoon Roy was killed. After giving his statement Romeo wasn't contacted by the police again about the murder.
Years later, in 1972, Romeo and another man were arrested in connection with a robbery. The police brought up that he had been questioned about Roy's murder, and Romeo told them he would confess to the murder if they let his alleged robbery accomplice go. The police agreed. However after Romeo confessed and was arrested for the murder, he immediately claimed it was a ruse to get his friend released -- because he couldn't have committed the murder since he was hours away from Ottawa when it occurred. His lack of involvement was also supported by his alleged confession that was riddled with factual errors, and which was similar to publicly available information.
Romeo's alibi fell on deaf ears, and in 1972 he was tried, convicted and sentenced to life in prison for Leopold Roy's murder. There was no physical or circumstantial evidence tying Romeo to the crime, and there were no witnesses. The prosecution's evidence against Romeo consisted of his recanted confession.
Romeo's conviction was upheld on appeal and he languished in prison year after year. Eligible for parole in 1992 after serving 20 years, Romeo refused to apply because he wouldn't be considered for release without admitting to Roy's murder.
The first break in Romeo's case came after 22 years of imprisonment. As a boy Romeo had been sexually assaulted by staff members at St. Joseph's Training School east of Ottawa. Romeo was a plaintiff in a suit against the school, and he received a settlement in 1994. Romeo used the money to hire a lawyer to work on finding a way to overturn his conviction. Simonne Snowden, Romeo's sister, also actively entered the battle to free her brother. Although their efforts seemed to be for naught, people in Ontario knew they were beating the bushes for new evidence of Romeo's innocence.
In 1998 the second break in Romeo's case occurred when he received a large manila envelope in the mail that had no return address. Inside was a mother lode beyond Romeo's wildest hopes: Included were the police and prosecution documents about his case that were concealed from his lawyer before Romeo's trial and during his appeals. The most important document was a police report written on April 12, 1968 by Ottawa police investigator David McCombie clearing Romeo of the murder. Romeo's alibi of being in Trenton had been confirmed to police investigators by workers at the gas station where his car was repaired. Romeo also traded his car's radio for gas when he left the station. McCombie's report stated that because Romeo's presence in Trenton had been confirmed, "We do not believe that Romeo Phillion is responsible for this murder." 1 There was also evidence that four prosecution witnesses perjured themselves about when they saw Romeo in Ottawa.
Aided by lawyer James Lockyer, associated with Canada's Association in Defence of the Wrongly Convicted, Romeo filed an application in May 2003 with Federal Justice Minister Martin Cauchon requesting that his conviction be set aside, and that he be granted a new trial based on the concealed evidence of his innocence.
On July 21, 2003, Ontario Superior Court Justice David Watt ordered Romeo released on $50,000 bond. The justice's decision was unprecedented in Canadian legal history. It was the first time a prisoner challenging a conviction on grounds of being wrongly convicted was granted bail pending review of their case, which can take up to nine years. After lengthy arguments, Justice Watt rejected the prosecutor's vigorous opposition to Romeo's release. He said, "The applicant's continued detention fails to accord with the principal fundamentals of justice." 2 Attorney Lockyer said after the hearing, "There is no provision in the Criminal Code for someone to get bail specifically, but we decided to have a go at it and Mr. Justice Watt agreed." 3
Romeo's sister Simonne and a friend posted his $50,000 bail after the hearing, and a condition of his release was he had to live at her home near Toronto.
After 31 years of imprisonment, 64-year-old Romeo was escorted out of the courthouse by dozens of family members, friends and his lawyers. Outside the courthouse Romeo told reporters, "This is one step at a time. I've got more steps to go but I'll be a winner at the end. I'll be a winner. No doubt about it." 4 Asked about his bogus confession to have his friend released, Romeo said "It was all a joke. A bad joke. It cost me my life." 5 He also told reporters, "Without my innocence I would have been gone by now. My innocence kept me going and I knew in the end that things would come out, the truth would come out." 6
Given the incontrovertible proof of Romeo's innocence, the credibility of the Canadian legal system will be cast in doubt if his conviction isn't set aside after completion of the Justice Minister's review. Particularly considering Romeo's prosecutors have already acknowledged there "may be a reasonable basis to conclude" a miscarriage of justice occurred in his case, and it was the prosecution that concealed proof of his innocence for decades. As of August 2004, more than a year after Romeo's release, the Justice Minister's review was still ongoing.
The identity of Romeo's Guardian Angel who sent him the concealed prosecution documents is unknown. Without knowing the contents of the concealed documents, Romeo's trial lawyer was unable to overcome what attorney Lockyer referred to as the presumption he was guilty, "Everyone fell into a trap of presupposing guilt on the part of Romeo and then, in a sense, subconsciously creating a case that fitted his guilt." 7 In regards to the prosecutor's deliberate concealment of the exonerating documents from Romeo before his trial and during his appeal, Lockyer said, "The question that needs to be answered is why he did not disclose materials of obvious relevance to the defence." 8
Joyce Milgaard, whose son David was exonerated in 1992 of the rape and murder of a Saskatoon nurse after 23 years of wrongful imprisonment, said after Romeo's release, "We're breaking down the doors. There's finally a light coming on to those who are wrongly convicted." 9
After working for years to free her innocent brother, Simonne Snowden described her feelings on his first day of freedom in 31 years, "Relief. Relief. It's like I can go to sleep now." 10
Endnotes:
1 Justice Reporter, Kirk Makin (staff), Globe and Mail, Toronto, Ontario, May 15, 2003, p. A3.
2 A Free Man … For Now, Bob Klager, Ottawa Sun, July 22, 2003
3 Convicted murderer Phillion released on bail pending federal review of case, Marlene Habib, Canadian Press, July 21, 2003, canada.com
4 Phillion Savours Taste of Freedom, David Rider, CanWest News Service, July 22, 2003, canada.com
5 Convicted murderer Phillion released on bail pending federal review of case, supra.
6 Id.
7 Man convicted 31 years ago says he's innocent, CTV.ca News Staff, May 16, 2003.
8 Report Casts Further Doubt on Guilt of Convicted Man, Kirk Makin (staff), The Globe and Mail, Toronto, May 15, 2003, p. A3.
9 Convicted murderer Phillion released on bail pending federal review of case, supra.
10 Id.
Other source: "Phillion case 'world record' for injustice: Lockyer," CBC Ottawa, May 16, 2003